This is a case of skin problem being relieved soon after the patient started practicing qigong and getting qigong attunement by Master Shih.
The patient, Ming, is male, a bank employee, he was 35 at that time. The skin disease appeared on his hands and legs, the symptom was gradually relieved in about 8 months.
 The recuperation went through a process as below:
Red thickening and moist skin → affected skin became thinner & less moist→ affected skin kept undergoing metabolism itself towards a new healthy skin .
(1) Photo showing the recuperation process of Ming's right hand, it took place soon after he started qigong practice and getting attunements by Master Shih. The process took about 8 months.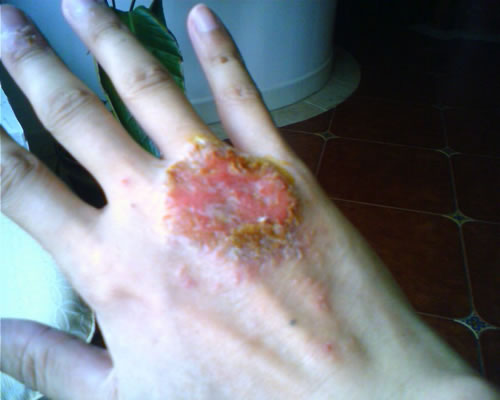 Photo taken on May 8 , 2007 ( Tues)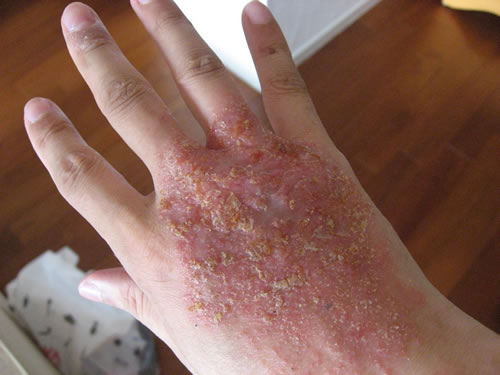 Photo taken on May 27 , 2007 (sun)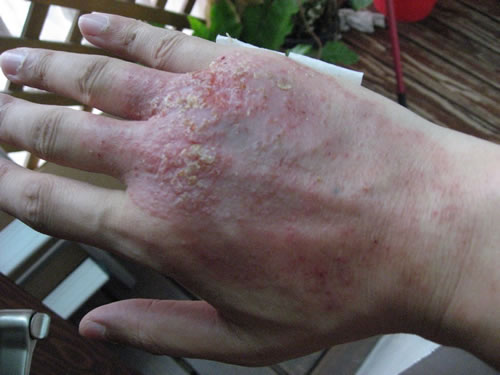 Photo taken on Jun 3 , 2007 (Sun)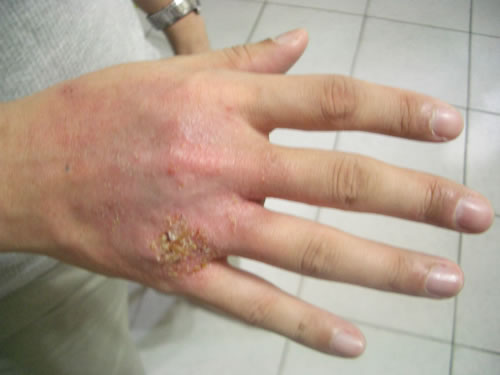 Photo taken on June 17 , 2007 (Sun)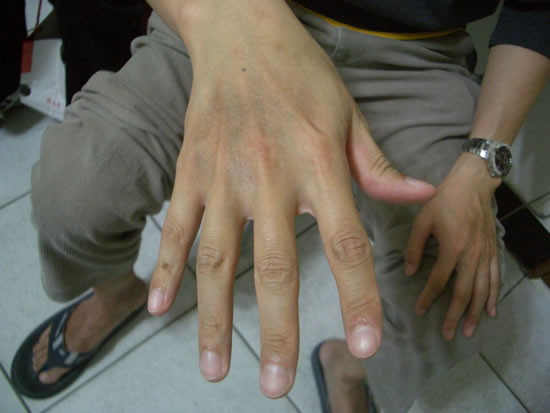 Photo taken on Jan 12 , 2008 (Sat)
(2) Photo showing Ming's recuperation process on the right  foot :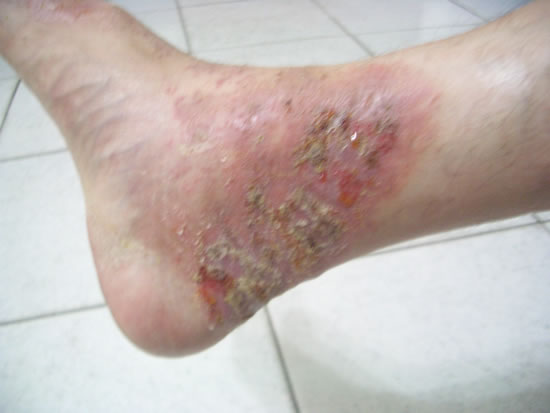 Photo taken on June 17, 2007 (Sun)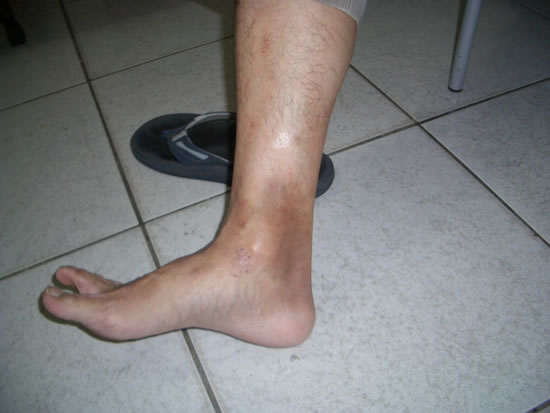 Photo taken on Jan 12, 2008 (Sat)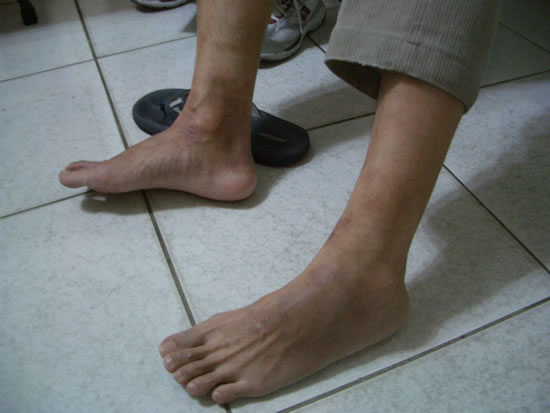 Photo taken on Jan 12, 2008 (Sat)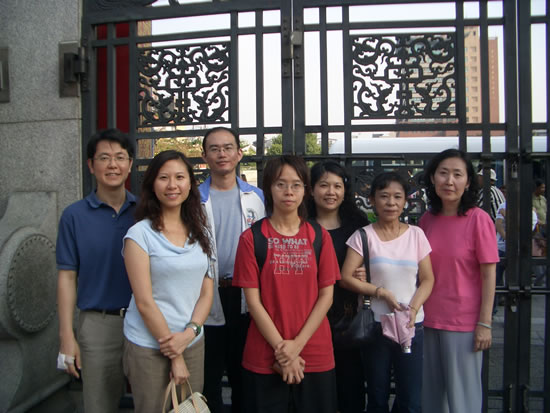 First from left is Ming ,and second from left is his Mrs.,
photo taken on May 12, 2007 (Sat)
By Master Shih , 2010 - 04 - 21
doc1, p24